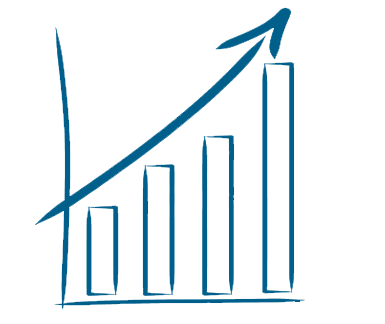 Mail marketing can generate new business, engage current customers, and promote your organization.
However, it takes careful planning to make a campaign profitable.
A rule-of-thumb: If you can make a profit at a response rate of ½ of 1%, direct mail is worth trying.
The Myth of a 2% Response Rate
I wish I could get a 2% response rate for every mailing I do.
It just doesn't happen. You can do everything perfectly, and you may not come with any response! I really have no idea where 2% response rate came from. I think it's an urban myth.
Please don't base your willingness on doing a direct mail campaign on the assumption that there is some guaranteed response rate. My ability to stay in business all these years is that I deliver results for my clients. I depend on repeat business — and a one-time failed campaign is not in my interest.
Making direct mail profitable
Let's face it, direct mail is expensive. You have the cost for design, list, and printing. And that is before the most expensive element of a direct mail marketing campaign — postage.
The biggest variable is printing. The larger the quantity, the lower the cost per piece.
Most of my direct mail campaigns run from about 45¢ to 52¢ each. A saturated mailing will significantly reduce the postage costs and can bring a campaign down to 35¢ a card.
That price includes all the elements need for a successful campaign.
Getting started
Take a look at the this budgeting sheet to figure out if your campaign has what it takes to be profitable.
Contact me at 919-848-4332 or fill out the form to make your direct mail a reality.