Proven PPC Management for Search, Shopping & Display
Top Level Expertise, Years of Experience & Unparalleled Customer Service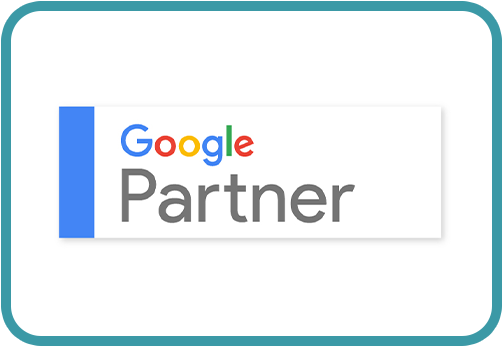 Put simply Google AdWords is our bread and butter. We handle the entire process of keyword research, account setup and optimizing your campaigns based on past performance. We work to bring the maximize number of leads possible within your budget. We are proud to be a Google Partner which means we have passed the essential criteria and performed the best practices to achieve this certification.
Daniel has worked in Pay Per Click Management and Search Engine Marketing since 2010. He has managed paid ads campaigns of over $10 million dollars in several industries including SaaS, B2B, e-commerce and home services.
Daniel takes the time to learn your business and understand which clicks are ROI positive. With top-level expertise and attention to detail he is able to quickly identify trends and move money to get the most conversions possible within your budget.
Doing a PPC campaign yourself can often be expensive and at times, confusing. A simple mistake like using the wrong keyword match type, not setting the proper geographies or having your ad appear during off hours can cost you dearly. With Daniel you can be 100% confident that your campaign is set up for success from day one.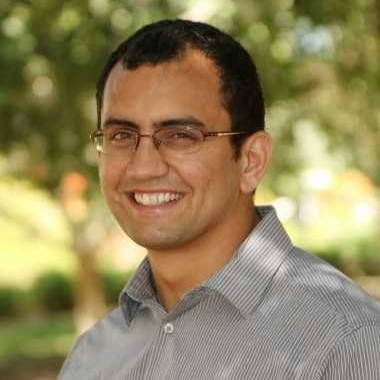 The job of a PPC Agency is to setup each account with expert precision to test multiple variables and than report back which one performs best. (Whether it is a platform, campaign, landing page, creative, geography and more.)
With a granular campaign structure we can quickly identify trends and shift budget on the best performing variable.
The question is "Do we want to press the green button or red button moving forward?"
Are there any urgent issues that are wasting your money? Can we fix it immediately?
Which accounts, campaigns and/or keywords perform best?
Are you maximizing the number of conversions from your best performing campaigns?
How do you perform on desktop, smartphones and tablet?
What geographies are targeting? Are they all relevant?
Are your ads performing? Are they helping bring in more relevant traffic?
Do you have a good landing page? Is it helping or hurting bring in more leads?
What can we learn from your competitors and how can we apply it to your PPC strategy?
Know How Your Money Is Spent
When paying for marketing services, it is important to know exactly where your money is being spent.

Best Practice
The best way to pay for marketing services is to pay the platform (Google, LinkedIn or Facebook) directly and pay the marketing agency a separate management fee.

The Risk
If you simply pay a marketing agency, you have no idea where your money is being spent, meaning the agency could be pocketing your hard earned money.

The Solution
We bill our management fee separately so that you will always know how much you are spending with the platform and how much you are paying for our services. This is the best way to ensure that there is complete transparency.
Increase the changes you get the call!
A landing page is the webpage that a person sees when they click on your sponsored link. A landing page is an extremely important part of your PPC strategy and an effective one will greatly increase your chances of receiving the all-important phone call.
As a rule of thumb you should have a clear call-to-action that prominently features your phone number. When someone needs a plumber they need to see how to get in touch with you immediately. That is why we create different landing pages for all of the services you offer.

Design Thats Fits Your Style
We create a customized landing page based on the style of your current website. We make small modifications to increase the chances of grabbing our visitors attention and to encourage them to contact you.
Mobile-Friendly Landing Page
Each of the landing pages we use looks great on mobile device. The majority of Google searches are done on smartphones and it is extremely important to have a mobile-friendly landing page so that the person can find your number immediately once they land on your site.
Contact Form & Call Tracking
We also has a contact form and a unique call tracking number on all of our landing pages. The call tracking number integrates with our analytics dashboard and it allows us to track exactly how many calls we generated from your marketing campaign.

Seamless Integration with Current Website
Each of the landing pages we use looks great on mobile device. The majority of Google searches are done on smartphones and it is extremely important to have a mobile-friendly landing page so that the person can find your number immediately once they land on your site.
Hear Directly From Our Clients
Daniel is incredible at what he does - I have worked with him over 5+ years at multiple high growth companies and he has consistently made Adwords one of our strongest channels for qualified leads. He is meticulous, highly analytical, and constantly experimenting. This has led to incredible and very consistent ROI of more than 4X. He's also a pleasure to work with - I'd easily recommend him to anyone looking to create a new growth channel.
Daniel was very effective at creating, monitoring and achieving results with Google ads for my PR business. He knows the craft inside and out, and is able to get a good conversion rates and keyword optimization.
Dan is my go to guy for everything in my online marketing campaigns. He is always on top of my ads and sends reports to make sure I know what is happening every week. Dan is always thinking a few steps ahead so we can be prepared and keep the leads coming. He is without question the best online marketing person I have ever dealt with. I highly recommend Dan. Sign up today, you will not be sorry!
Daniel is on top of our PPC campaign and he is always thinking of ways to help us grow our bottom line. The results speak for themselves and this year my company has experienced a 90% growth in revenue due largely to his work on Google Ads.
It is always a pleasure working with you. Your work is very professional and you are always very communicative, responsive and detailed in your reports. Please feel free to always use us as a reference.
We have used Daniel's services for several years and have seen a dramatic increase in sales due to his knowledge and expertise with Google. Every week he sends a detailed report on how our advertising is going, checks in with us regularly, and always follows up quickly with any questions we have. Highly recommend Daniel's services.
I always enjoy working with Daniel and appreciate his PPC fluency. His reports are very detailed and his focus is always on improving efficiency and performance.