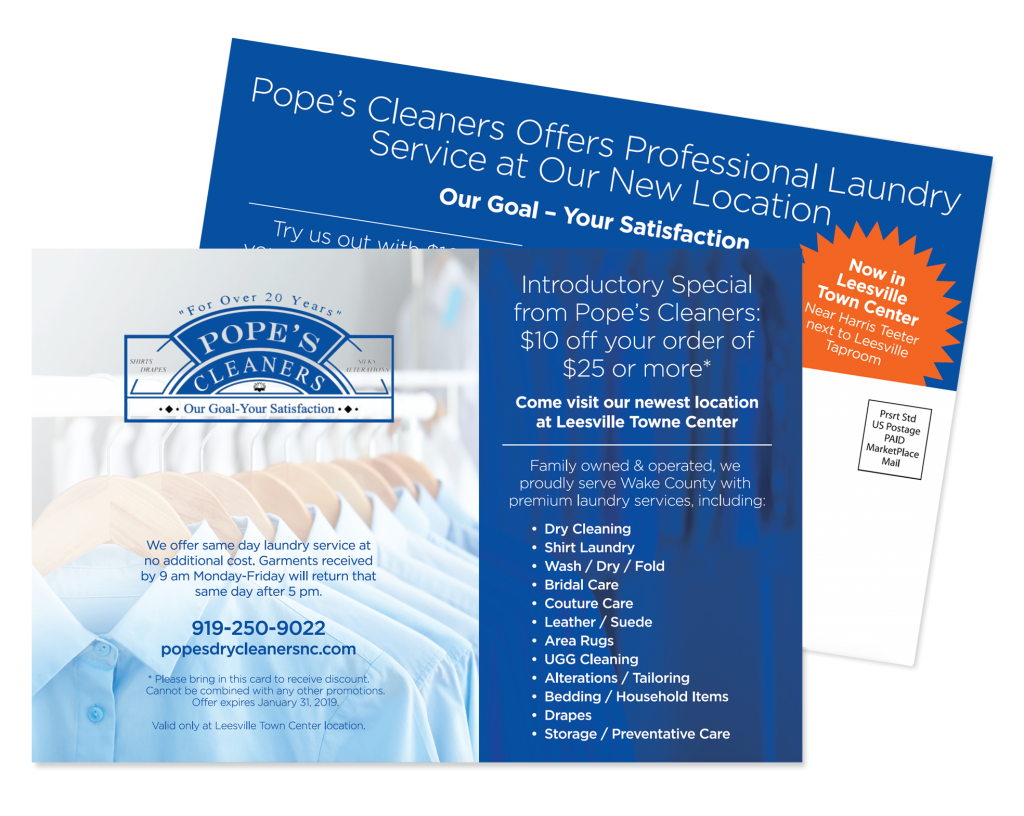 Competition is tough out there for small and local businesses. What worked before is no guarantee that it will work again.
Direct mail puts something tangible in a prospect's hand. Combine that with a digital campaign, and you have something that has a great chance of being profitable.
A direct mail marketing campaign starts with the list. That's where our expertise is invaluable. We ask you the questions before making recommendations that are the best for your campaign.
We can target prospects by:
Distance from your location
Age & income of prospects
Everyone in a defined area
We will send you the numbers and review each alternative with you to make sure you are getting a mailing list that will generate new clients for you.
Design & Print
While we are researching your mailing list, we can start design of an attractive postcard.
The challenge is to grab a person's attention when they go to the mailbox — the mail moment. Images need to be sharp and direct. Do you have graphics that you are currently using? We want to maintain your brand identity.
Copy has to be concise and clear. What are you offering? How can I reach you? Is there a call to action?
We try to put the website and phone number on both sides. When a prospect picks up you card, they want that information front and center.
It's those little things that can make your campaign a success.
How many times have picked up something from the mailbox and didn't know what the postcard was promoting? Being creative just to be creative doesn't help your bottom line.
We have remained in business for over 30 years because we make money for our clients. It's that simple.
Mailing & Informed Delivery
We are experts in bulk mail and postage regulations. We process your list with the latest software to ensure you get the most accurate list and lowest possible postage costs.
We can also set you up for an Informed Delivery Campaign. This service from the Post Office bridges the gap between digital and print. It gives your prospects an opportunity to visit your website before they go to their mailbox.
The number of people signing up for this free service is growing quickly. MarketPlace-Solutions.com is one of the few companies offering this exciting service. It's one of the things that separates us from our competitors — an emphasis on profitable marketing not just simply mailing postcards.
Getting started
Contact us at 919-848-4332 or send us an email to get started on your direct mail marketing campaign.